About Us – The Drug Store (TDS)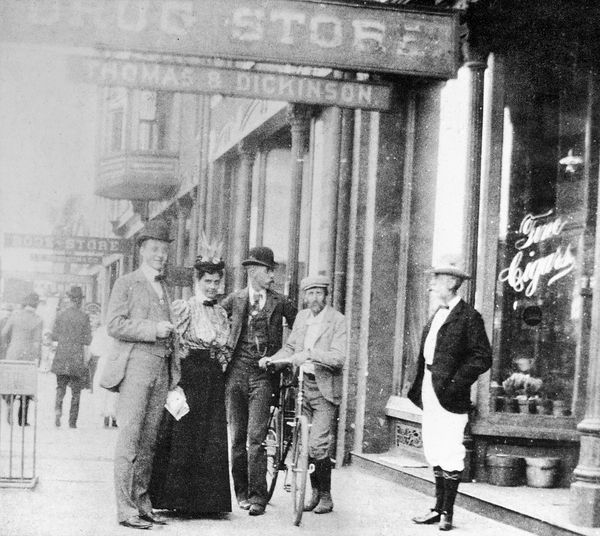 The Drug Store, with locations in Georgia and South Carolina, has a strong commitment to its patients and the communities it serves. Since 1881, generations of families have trusted The Drug Store for all of their pharmacy needs. Our history begins with the establishment of Thomas Drug Store on Broad Street in Thomasville, GA, in 1881, Langley Drug Company in Langley, SC in 1908, Thomas Drug Store on Gordon Ave, in Thomasville, GA in 1954, Medicine Mart in Aiken, SC in 1985 and Wrens Drug in Wrens, GA in 2003. The Drug Store has always gone the extra mile to meet its customers' needs and offers a wide range of services, including:
• FREE home or office pickup and delivery
• FREE Medication Synchronization Program
• FREE PAKMYMEDS Program
• Immunization Program
• Diabetic Shoe Fitting Program
• Free Vitamin Program
• easy access to your dedicated Pharmacist and Pharmacy Team of professionals.
The Drug Store opened as a "drug firm" at 108 South Broad Street in Thomasville, Georgia in 1869, four years after the Civil War ended and 41 years before the discovery of insulin. Times were very different then and most medicines (capsules, tablets, powders, ointments, creams, syrups, elixirs, emulsions, and various other pharmaceutically elegant prescriptions) were compounded by the pharmacist. The Drug Store was purchased by Robert Thomas in 1881. W.R. "Bill" Thomas, Sr. joined the family business as a pharmacist, owning and operating The Drug Store until his death in 1935. Bill Thomas and Frank Eidson became the new owners and in 1945, until Mr. Thomas bought out Mr. Eidson and continued to operate the business with his two sons, W.R. Thomas, Jr. "Bill" and James A. Thomas "Jim".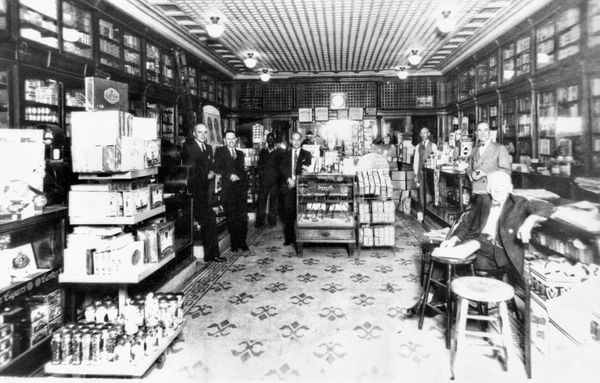 In 1954, Bill Thomas, Jr. opened the second Thomasville location at 816 Gordon Avenue directly across from Archbold Medical Center. The Gordon Avenue store has the unique distinction of receiving the very first pharmacy permit issued by the State of Georgia - PHRE000001. Although both Thomasville stores have undergone several remodels, the original mosaic ceramic tile floor in the retail section of the Broad Street location remains along with old pictures, the large prescription books from the 1880's, various compounding equipment, balances and scales, an old triangular tin sign that marked the delivery bicycle frame, as well as old newspaper articles that celebrate the store's 50th and 100th birthdays. Since 1881, The Drug Store has been trusted by generations to fill millions of prescriptions. Among the many prescriptions are those for the late Duke and Duchess of Windsor, President William McKinley, Mamie Eisenhower and Jacqueline Kennedy Onassis – all of whom have been in the store on Broad Street. Being the oldest continuously operated pharmacy in the State of Georgia is steeped in history and has required The Drug Store to continually evolve to meet the community needs and to remain competitive.
In 2011, the owners of Thomas Drug Stores, W. R. Thomas, Jr., James A. Thomas, W. R. Thomas III, along with Zack Terry, and Al Stone, sold to Vance Wall, Pharmacist and President/CEO of Advanced Medical Group, LLC (AMGRX), doing business as The Drug Store (TDS). In addition to the rich history of The Drug Stores in Thomasville, it employs the latest pharmacy technologies, such as the RxSafe robotic inventory management, PakMyMeds (Medication Adherence Packaging), RxLocal Mobile App, prescription imaging and scanning, and the RxSafe prescription fulfillment system in conjunction with the Eyecon scanner and counter. Both Thomasville stores have been accredited by the National Association of Boards of Pharmacy (NABP).
Langley Drug Company also has a rich history by originally opening its doors between 1908 and 1915 when Dr. Baker established The Drug Store in the cotton mill town of Langley, SC. As his business grew, he trained an apprentice, Robert L. Dennis, who successfully completed the educational requirements to become a Pharmacy Graduate and by 1935 purchased the Drug Store from Dr. Baker. This same year, Mr. Dennis's son, Kenneth Dennis, graduated from pharmacy school and passed the boards to become a Registered Pharmacist. Robert Dennis owned and operated the store until he retired in 1961, at which time his son Kenneth took over the ownership and operations until his retirement in 1978. Mr. Charles Reames, who had worked in the store since 1961 took over the ownership until 1985, when Charles sold The Drug Store to Eddie Chalker, Pharmacist, who owned and operated the store until he sold it in 2007 to Vance Wall, the President and CEO of TDS. Vance has a long history with The Drug Store, which offered him his first pharmacy job at the age of 14. He continued his work at The Drug Store until graduating from the College of Pharmacy at the University of South Carolina. During his years at The Drug Store he had the unique opportunity to work with every owner from Robert Dennis through Eddie Chalker, and to get to personally know so many customers in the community. The store received a major expansion and remodel in 2007 which increased the pharmacy from 2,000 sq. ft. to 5,000 sq. ft. with fitting rooms, counseling rooms, and a drive-thru. The Drug Store expanded its services to what they are today and added robotics (PharmASSIST Innovations Robot, RxSafe robotic inventory management system, prescription imaging, and the RxSafe prescription fulfillment system in conjunction with the Eyecon scanner and counter, RxLocal Mobile App, and Pre-sorted Meds into Multi-Dose Bubble Packs utilizing BlistAssist. Langley Drug has been accredited by the National Association of Boards of Pharmacy (NABP).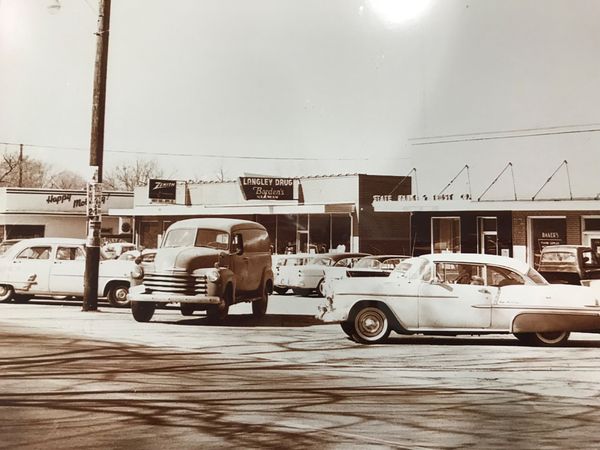 Our Medicine Mart location, in Aiken, SC was founded by Katherine Hicks, Pharmacist, in 1985. Katherine built a successful business and became known as The Drug Store in Aiken. Katherine made the decision to semi-retire in 2015, and sold the pharmacy to Vance Wall, President/CEO of TDS, making this the fourth TDS Pharmacy. Medicine Mart has added robotics (RxSafe robotic inventory management system, PakMyMeds (Medication Adherence Packaging), prescription imaging, and the RxSafe prescription fulfillment system in conjunction with the Eyecon scanner and counter, RxLocal Mobile App, and Pre-sorted Meds into Multi-Dose Bubble Packs. It also has been accredited by the National Association of Boards of Pharmacy (NABP). On September 30, 2018, Aiken Drug Company (established by Leonard Browder, Sr. in 1957) and Lominick's Pharmacy (established by Robert Lominick) were acquired by The Drug Store and consolidated into the Medicine Mart Pharmacy.
With the addition of the two stores, the Medicine Mart Pharmacy needed more space to meet the needs of the additional patients. The old Lominick's Pharmacy at 839 Richland Avenue W was chosen as the store for renovation to better serve the patients of Aiken Drug Company, Lominick's Pharmacy and Medicine Mart Pharmacy.
Wrens Drug has been known as The Drug Store in Wrens, GA since its founding by Pharmacist Johnny Barnes, in 2003. Johnny owned and operated Wrens Drug until his passing in 2016, at which time his son, Todd Barnes acquired the ownership and operations of the store. In 2017, TDS added its fifth store, Wrens Drug when it was acquired from Todd Barnes, the owner and nephew of Eddie Chalker, prior owner of Langley Drug. Wrens Drug has added prescription imaging, scanning, and workflow to enhance its service offering, RxLocal Mobile App, and Pre-sorted Meds into Multi-Dose Bubble Packs.
The Drug Store offers its customers many valuable services to help them save time and money while improving or enhancing their health care. All store locations offer FREE DELIVERY of Prescriptions to patients' homes and offices and continues to be the most popular FREE SERVICE offered today. Many customers take advantage of THE DRUG STORE's FREE DELIVERY to save time, gas, and money by having their prescriptions, over-the-counter medications, gifts, and various other products added to their orders for delivery to their home or office.
Another FREE service offered by THE DRUG STORE is its Medication Synchronization Program to all allow customers to have their medications refilled at the same time, on a day that works best for them. The Medication Synchronization Program (Med Sync) works well with patients taking maintenance medications and helps patients avoid running out of their medications.
THE DRUG STORE enhanced the Med Sync Program in its Thomasville, GA and Aiken, SC locations by adding another FREE Service – PAKMYMEDS. In addition to synchronizing a patient's medications, PAKMYMEDS pre-sorts all prescription and over-the-counter medications into a convenient package based on when the medications are to be taken. As an example, many patients who take 5 to 20 prescriptions per day plus vitamins and a baby aspirin have to open 5 to 20 plus bottles each day to take what their doctor ordered, sometimes multiple times per day. PAKMYMEDS conveniently places all the medications a patient takes in the morning together so they only have to tear open one packet to take all their medications at the prescribed time. With PAKMYMEDS, your prescriptions are packaged and organized based on when you should take them just like the doctor ordered – all you have to do is tear the packet open and take them. Each package is labeled to include each prescriber, the enclosed medications, along with a description, lot number, expiration date, and the date and time the dose is to be taken. THE DRUG STORE would like to encourage more patients to use PAKMYMEDS and has added one more FREE service for all PAKMYMEDS patients – a FREE month's supply of Leadernet multivitamins or equivalent with each monthly PAKMYMEDS order.
The Centers for Disease Control and Prevention (CDC) estimates that between 12,000 and 55,000 people will die each year from the flu and that many of these deaths could be prevented by an annual flu shot. The CDC notes that individuals 65 years of age or older are at high risk of developing flu-related complications that could result in hospitalization or death. It recommends that individuals in this age group receive the High-Dose Influenza Vaccine annually and that all other individuals 6 months of age or older get a flu vaccine every season, especially people at high risk. In support of these recommendations, THE DRUG STORE has recently added a FREE Vitamin Program to its Immunization Program to promote the prevention of diseases through immunization. When a patient receives an immunization from any of our locations to prevent Pneumonia, Influenza (Flu), Shingles, or Meningitis they will receive a FREE bottle of Leadernet Multivitamins. All vaccines are administered in a private fitting or counseling room by a Certified Immunizing Pharmacist or Pharmacy Technician.
With an increasing patient population with diabetes and with diabetes being the leading cause of lower limb amputation, THE DRUG STORE has introduced a Diabetic Shoe Program. It has been shown that half of the lower limb amputations might be preventable with simple foot care practices and Diabetic Shoes. The Diabetic Shoes look like athletic, walking, or dress shoes and have inserts custom made for the patient's toes and feet. The Thomasville, Langley, and Aiken locations all have certified shoe fitters, who can examine, measure, and fit your shoes and inserts in the privacy of one of our fitting rooms. For many patients with foot problems and diabetes, Medicare will cover 80% of the cost of the shoes and inserts. In addition to the Diabetic Shoe Program, THE DRUG STORE offers diabetic Testing Supplies for patients with Type 1 and Type 2 diabetes and will bill Medicare and Medicaid for the testing supplies.
THE DRUG STORE pharmacists-in-charge include Mitesh Patel, Pharmacist-in-Charge at the Broad Street store, TJ Benton, Pharmacist-in-Charge at the Gordon Avenue store, Martha Martin, Pharmacist-inCharge at the Langley Drug store, Tiffany Bell, Pharmacist-in-Charge at the Medicine Mart store, and Mary Broadhead, Pharmacist-in-Charge at the Wrens store.